It is a travel company that provides tours and travel services in India. It strives to give a memorable experience to the clients. Our company is based out of New Delhi. Started by Surya Dutt Sarma and Geetanjali Dutt Sharma, Surya who is a professional and has been in the tourist trade for over 25 years and is known for his excellence in services provided. He goes out of his ways to provide the best to the clients. The company ensures that the clients have a memorable, enjoyable, courteous and safe experience and that they are provided with the best of all. The company has a network of very good professional and experienced drivers fluent in English. These employees are well groomed, knowledgeable, and honest. The company has well maintained and clean vehicles. A fleet of excellent cars which includes Toyota Sedan, Toyota Innova SUV, Minibus, Force Traveler, Volvo buses all government approved. The company also provides guide services in various cities so that the client just not visits the place but rather gathers full knowledge regarding the place.
We draw on the knowledge and creativity of an incredible team to give an unforgettable experience of the rich cultural heritage of India from the Indus Valley to the Mughal era and finally the British Raj; and a lot more. Explore the desserts, experience the culture, trek through the Himalayas and enjoy the river rafting in wild rivers.
We cover North India and specialize in travel in Rajasthan. We offer various tour packages but also specialize in custom tours. The clients are free to choose the packages/ itinerary and also make amendment to it according to their interests. We are approachable and believe in serving the best. We do not add any extra costs/hidden costs and have very reasonable pricing for all the tours and travel. We can be trusted with all kinds of travel be it an individual or a group of travelers. We make tours for individuals, couples, families and large groups of people of any age. The company is run by a man trusted well in the trade and clients have had best experiences with him and his company. His honesty, promptness, dedication, and knowledge in trade are his hallmarks.
We can be contacted through the provided email or phone number. We have always been recommended by people who travel with us. A prompt reply to queries and a lovely experience is promised.

We specialize in matching unique people with unique places and in providing the expertise and (unobtrusive) support that allows them to experience those places fully, at first hand and in their own personal style. This requires a unique combination of local knowledge that only RIT is equipped to provide.
Welcome and celebrate the country with us!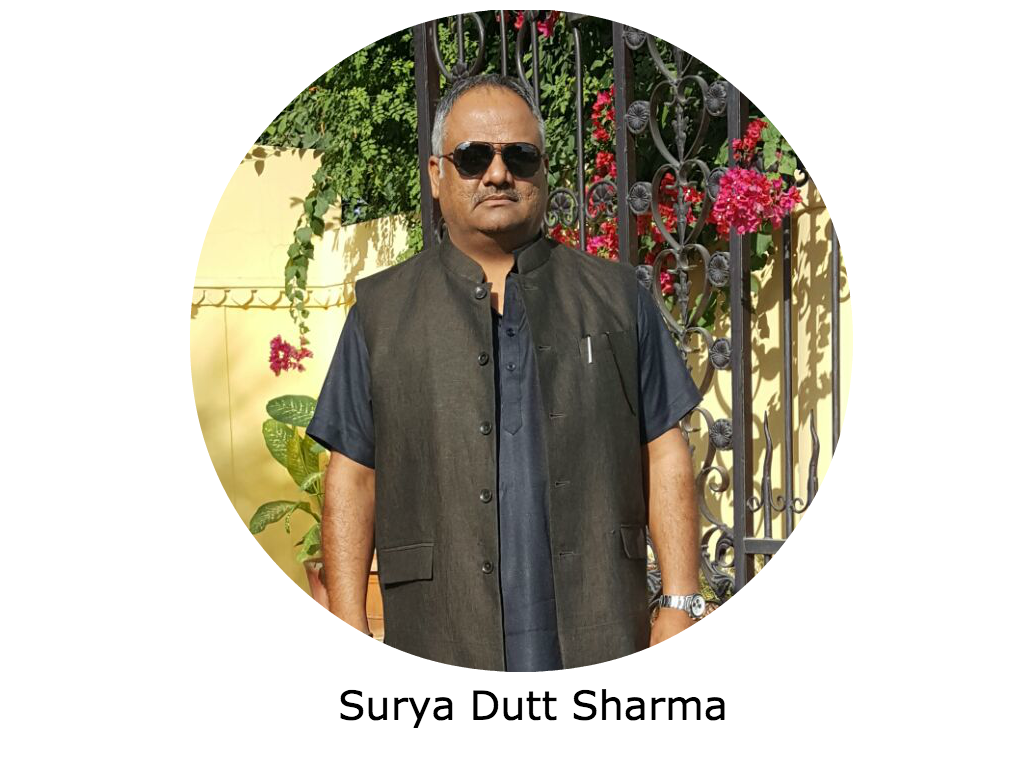 Designation-Owner/Tourist and transport manager
He has been in the field for 25 years as a tourist and transport manager and is known for the knowledge excellence in his services. 
Designation-Travel consultant/Personal relation manager
She has worked with several travel companies and is known for her vision of travel, spontaneity and communication skills.